Mt. Akagi is a casual outdoor lover's paradise. The road around the crater lake at the summit is perfect for leisurely cycling, and numerous forested hiking trails provide opportunities to enjoy the dormant volcano's rich nature regardless of ability. The summit is crowned with homey local restaurants and a historic shrine, plus convenient facilities such as bathrooms, parking lots, and bus stops. Despite its convenience and proximity to Tokyo, the area is almost never crowded. Here's an insider's look at some of the best this mountain has to offer.
E-bike tours around the caldera lake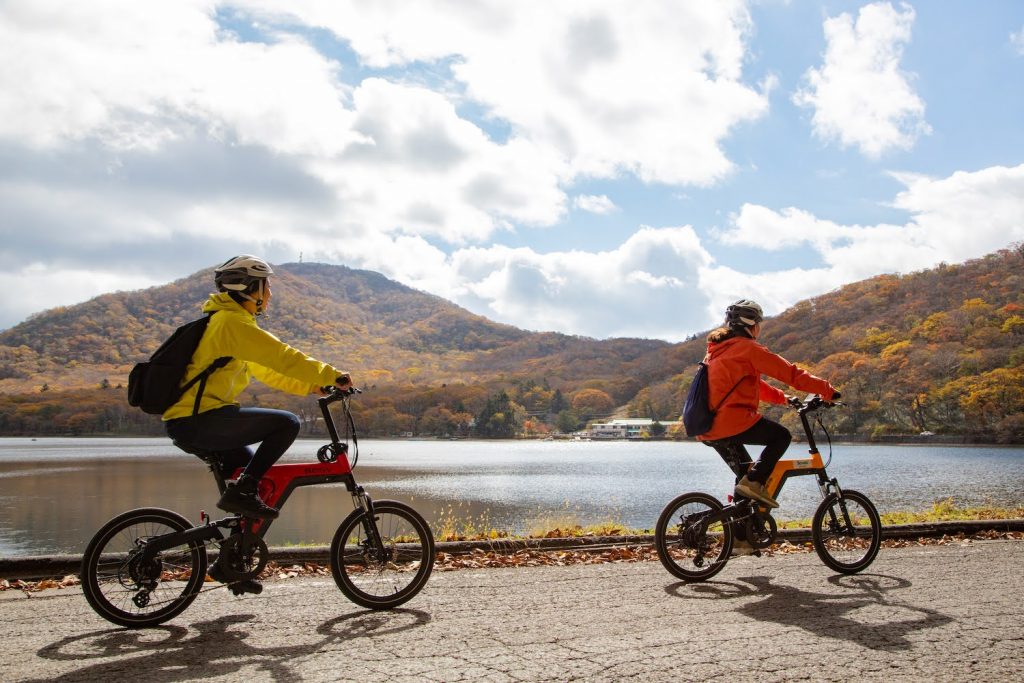 Lake Onuma--literally "the bigger swamp"--is surrounded by a 5 km loop of forested road. Akagi Trip offers e-bike tours of this route, stopping at several points of interest. If you've never ridden an e-bike, don't worry--it's even easier than riding a normal bike! You pedal just like a regular bike, and an electric motor makes it easier to turn the pedals when riding uphill. Your guide will explain how to use the electric assist and answer any questions you may have.
The first stop on the tour is lunch at one of several restaurants on the mountain. Enjoy homestyle Japanese food with local ingredients, including lake smelt fresh from the caldera lake, or deep-fried pork cutlets with meat from one of the mountain's famous pig farms. One of my favorites is Gunma's specialty okkiri-komi: thick hand-cut udon noodles cooked in hearty broth.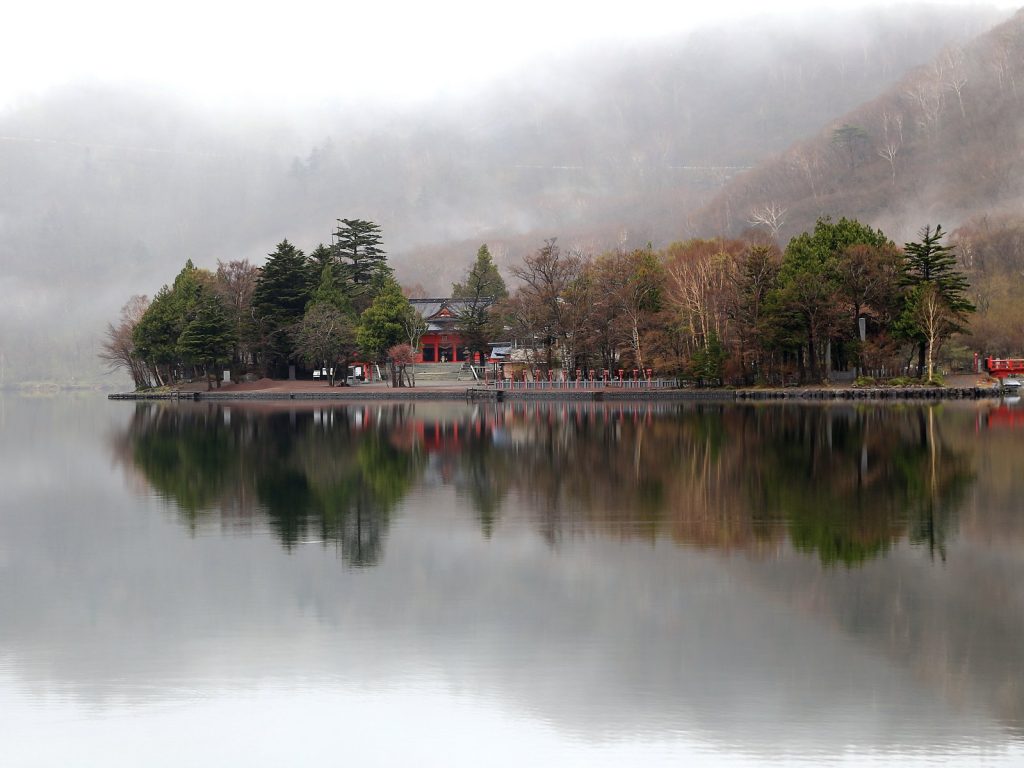 Once you're full and rested, continue around the lake to bright red Akagi Shrine. Dedicated to the mountain itself, this shrine and its branch shrines throughout the country have been important worship spots for locals for hundreds of years. Thanks to its association with the goddess of the lake, it's also said to be a powerful spot for women to make wishes--for love, for safe childbirth, or for living your dreams! The prayer and charm shop sells backpack-shaped lucky charms said to keep travelers safe while hiking, and there's a spot to buy fish food to feed the hungry koi fish in the lake.
Hiking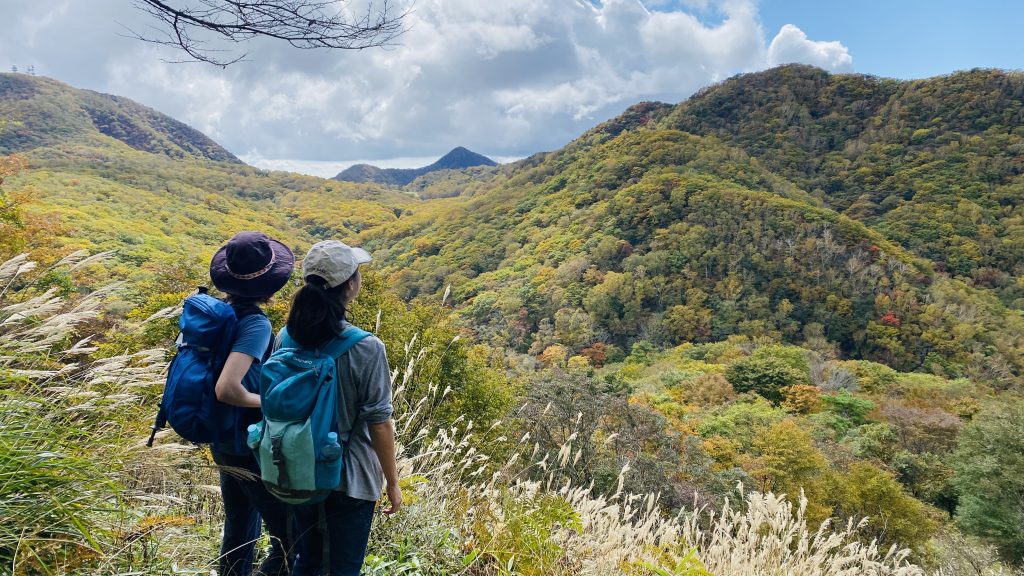 For those who want to explore higher or deeper into the forest, a whole network of hiking and walking trails lace the full height of the mountain. The easiest is the boardwalk around Kakumanbuchi Marsh. Take in the wealth of unique plant species at a leisurely pace. There's even a wheelchair accessible section, so really everyone can enjoy the fabulous natural landscape.
If altitude is your thing, head for Kurobi Peak, the highest spot on the mountain at 1,828 meters (around 6,000 feet). 2 hours of steep intermediate hiking puts you on top of the world, with views of Lake Onuma from above, Gunma's rural cityscapes to the north, and sweeping views of the Kanto plains to the east.
Intermediate and advanced trails that start lower down on the mountain become azalea paradises in May and June. A ridge trail running across 3 of the lesser known peaks on the north side of the caldera has been praised as a trail where you will see almost no one and can enjoy the forest all to yourself. The list of paths is endless.
Fujimi Onsen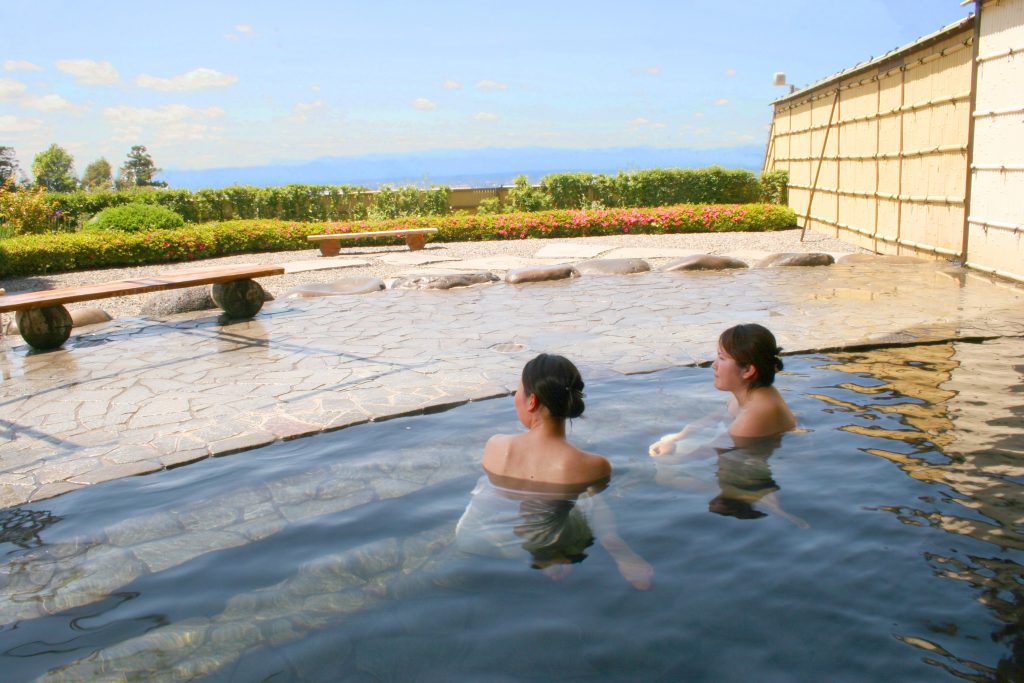 What better way to end a day of adventuring than to relax in an all-natural hot spring bath? The Fujimi Onsen complex includes a public bath, Japanese style lounge, small restaurant, and farmer's market with all kinds of local goodies.
The bathing area itself features a large open-air bath with views of the natural scenery. It's a great place to wash off and soothe sore muscles after a hike. For anyone who's never tried a Japanese public bath before, here's the rundown: It can indeed be a little weird to get naked with a bunch of strangers, but once you give yourself a few minutes to get comfortable in the bath, the weirdness wears off. It's a great time to chat with your friends, family, or hiking companions--the slight vulnerability caused by lack of clothes together with the relaxing and soothing effects of the hot water--I've had many a heart-to-heart in onsen before, and I would recommend the experience to everyone.
---
For more recommended spots on Akagi complete with a model route, see our e-pamphlet:
https://issuu.com/japanworldlink/docs/a4-web-akagi-2101
You can book e-bike tours on our Viator page:
https://www.viator.com/tours/Kanto/E-bike-Excursion-Around-Mt-Akagis-Caldera-Lake-north-of-Tokyo/d23404-227628P1