Fall is in full swing on Mt. Akagi! The leaves near Lake Onuma and most of the summit area are at peak colorfulness right now, and should continue for the next few days.This week and weekend should be great times to go see them.

Last week, we went to check out a nice beginner/intermediate loop trail that follows some of the peaks along the northwestern edge of Lake Onuma. Most of the climbing is gentle and there are lots of great viewpoints throughout the trail. This is one of the lesser known trails on the mountain, but it was clear when we tried it out: it's quite the hidden gem! We went with a guide from the Akagi Shizenjuku nature group. They don't offer tours in English right now, but they hope to in the future, so if anyone is interested, definitely send us a message!

Here are the views that are waiting for you!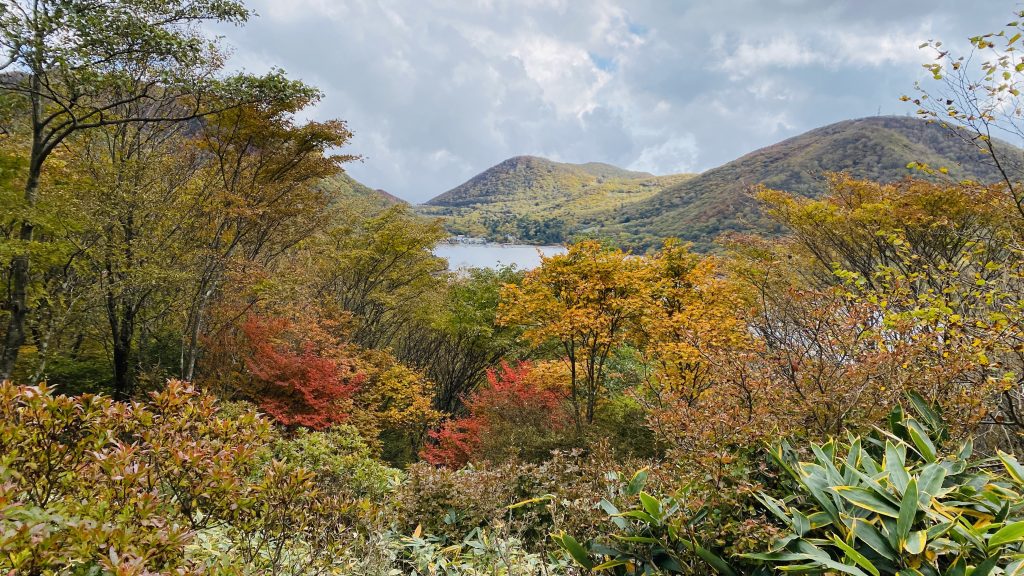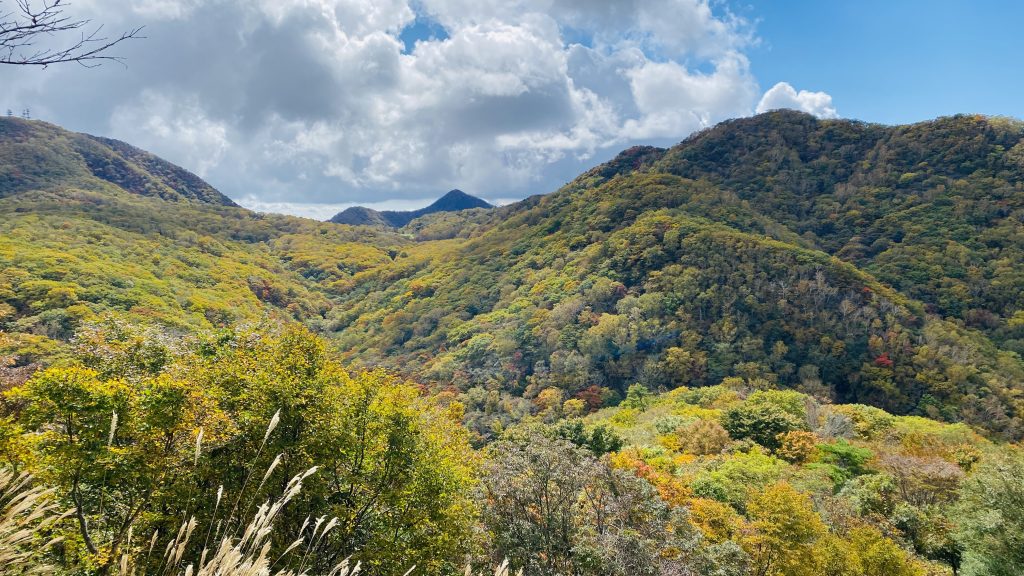 This is what the foliage looked like on Tuesday 10/13. It's sure to have gotten more colorful since then 🍂🍁


Trail overview
Moving time: 2.5 - 3 hours
Level: Beginner/intermediate
Start point: Unnamed parking lot by western tip of Lake Onuma https://goo.gl/maps/EVWgc25arx9GZzEP8
Access: Bus accessible. Parking available.
Parking lot → 5 mins → trailhead → 10 mins → Debari Toge ridgeline → 10 mins → Mt. Debariyama  → 30 mins → Mt. Yakushidake → 15 mins → Mt. Jingasayama → 5 mins → crossroads → 15 mins → Yakushidake/Jingasayama Trailhead/summer house row → 25 mins → back to parking lot
Hiking tips:
 - There are many forks in this trail, and the occasional unmarked intersection. Remember to leave extra time in case you get lost, and consider going with someone comfortable using a compass and map!
 - The Akagi summit area is usually about 10°C cooler than the ground (20° cooler in Fahrenheit), so it's best to bring warm layers. The trailhead is already 1,300 meters up, so plan for cooler temperatures right from the start of your hike.
 - Fall trails covered with fallen leaves can be slippery, especially after rain, so please be careful! Hiking boots are recommended for this trail.
 ---
Detailed Trail Description
Start point: parking lot by western tip of Lake Onuma
https://goo.gl/maps/EVWgc25arx9GZzEP8
Above is a link to the approximate pin. There are probably about 30 spaces.
Bus access: 10 minute walk from Kojiri Kosei Danchi Iriguchi bus stop (bus leaves from Maebashi Station or stops along the way. Check Google Maps for schedules and routes)
There are no bathrooms at this parking lot, so if you need one, you can stop at the Akagi Tourist Information Centre or Akagi Visitor Center beforehand.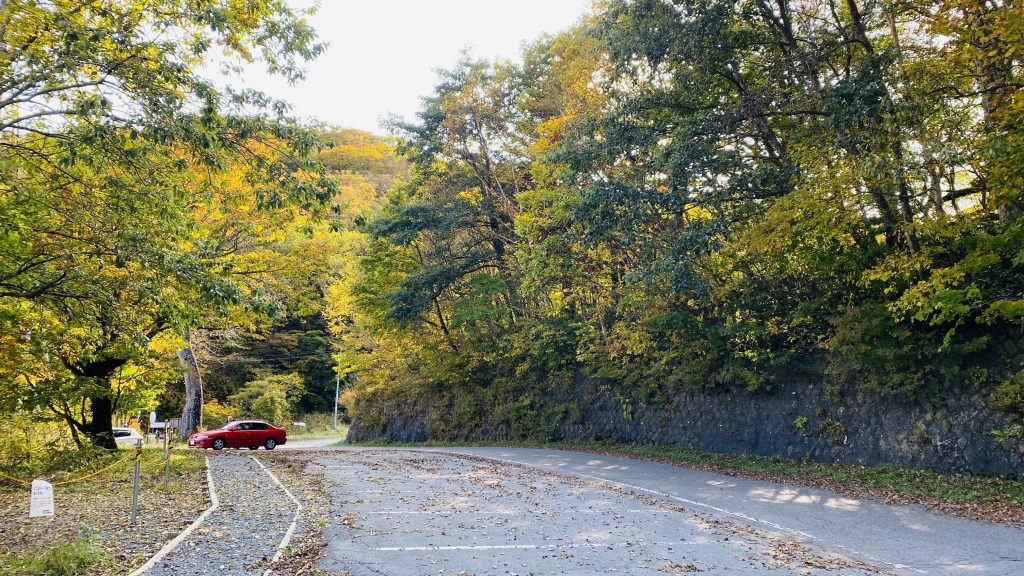 From the south end of the parking lot, turn left up the road, following the sign for the "public welfare housing complex." Follow the road for about 5 minutes.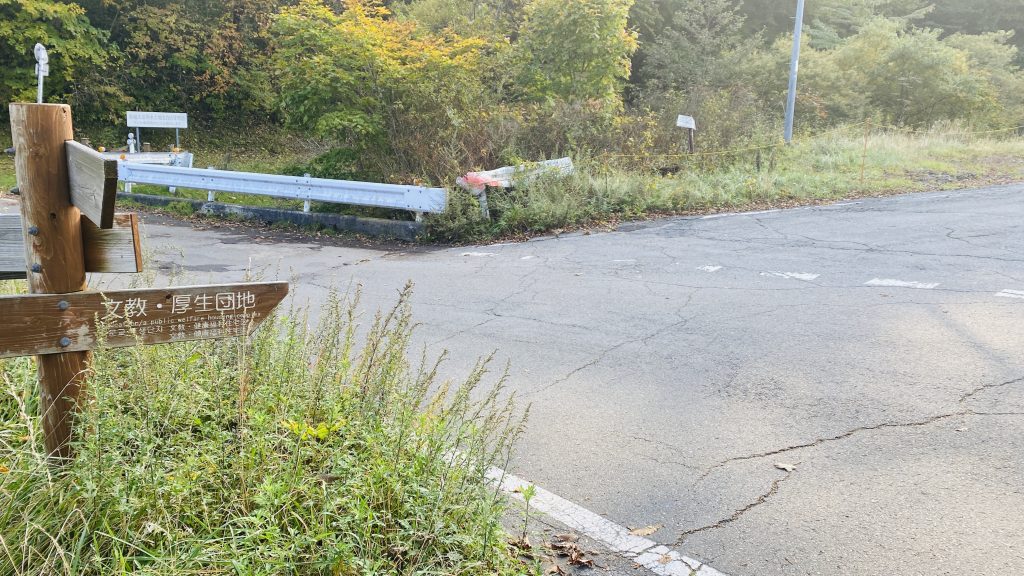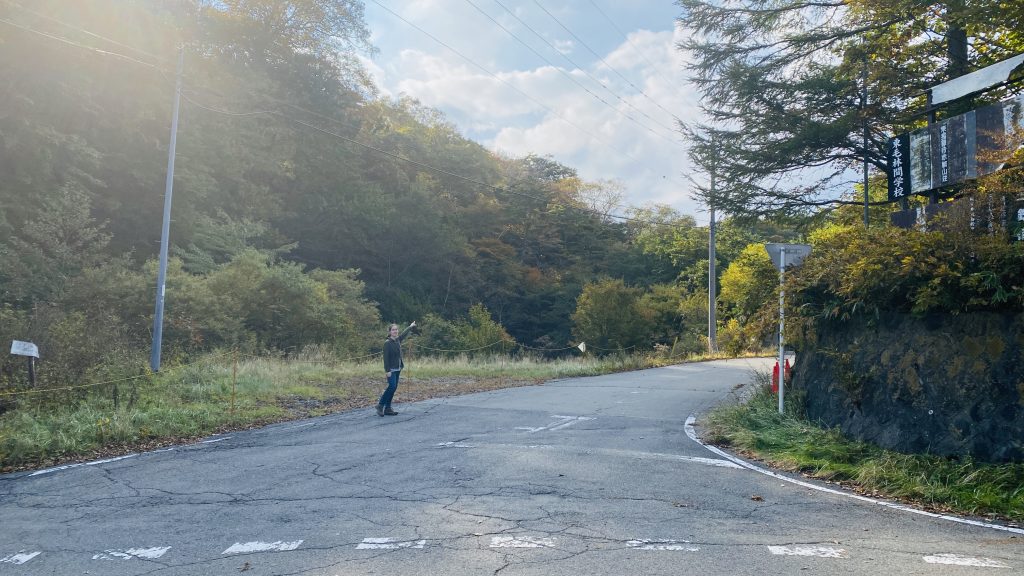 There will be a big white building on the right (https://goo.gl/maps/tUm6fzUJmZ9ij1Rf7)...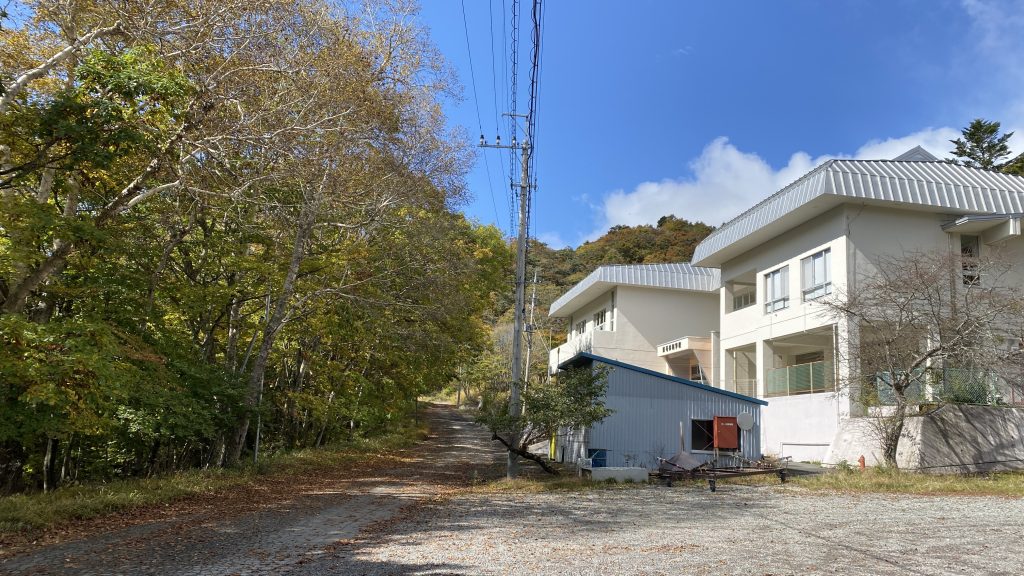 … and the trailhead is just past it on the left.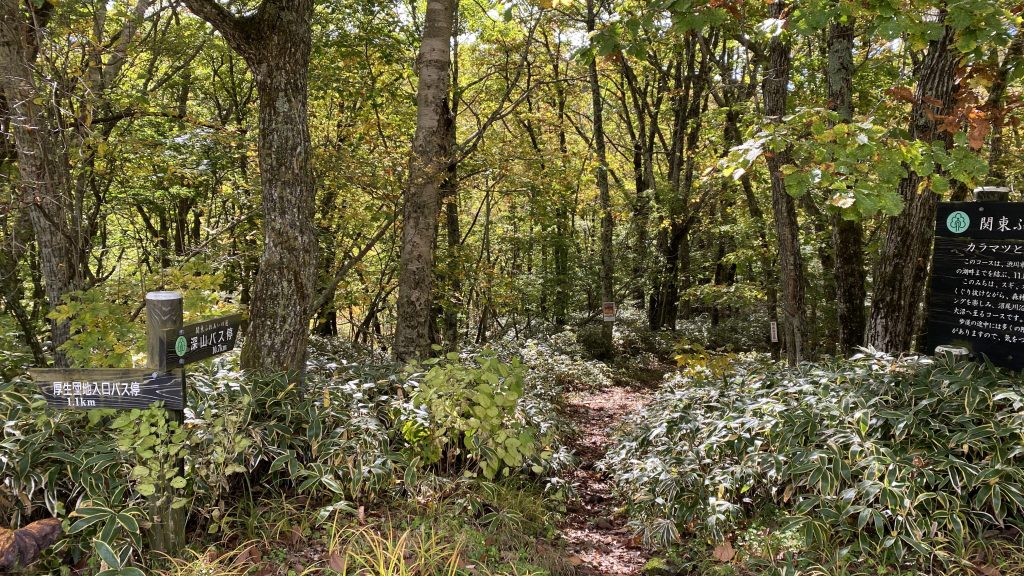 The trail is shaded and wide for the first 20 minutes.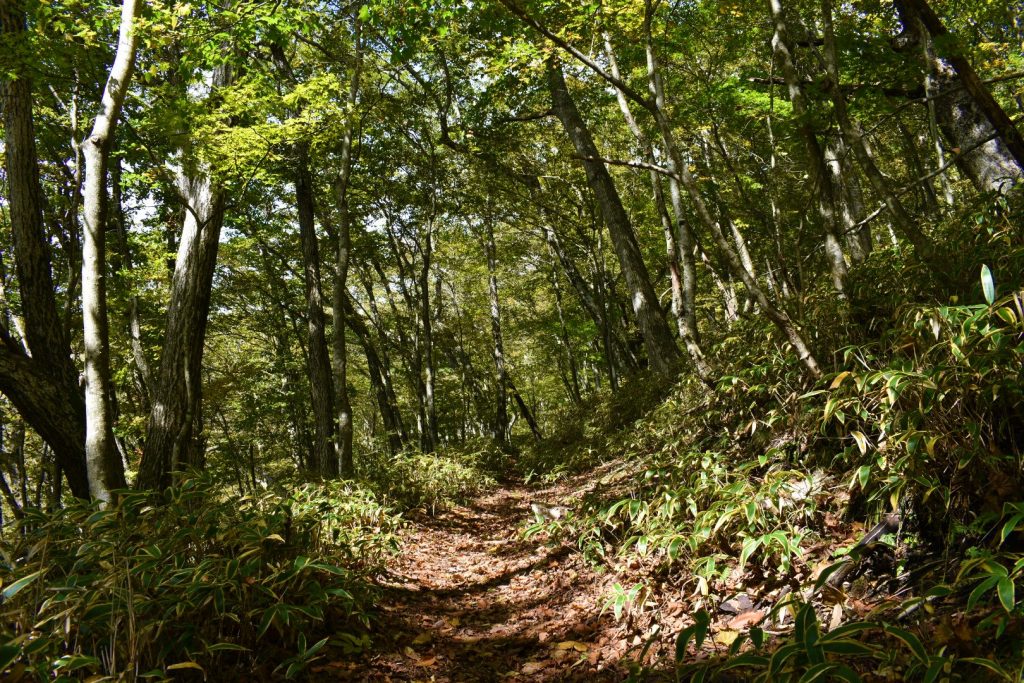 This sign marks the start of the Debari Toge ridgeline. Turn right here...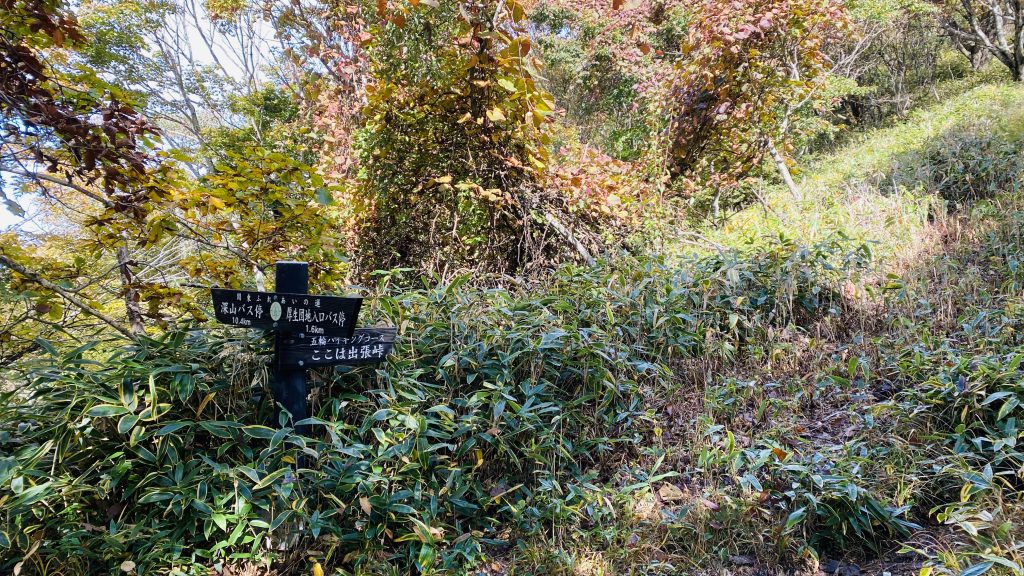 And follow the trail up. It'll get a little narrow here, but some great views are in store!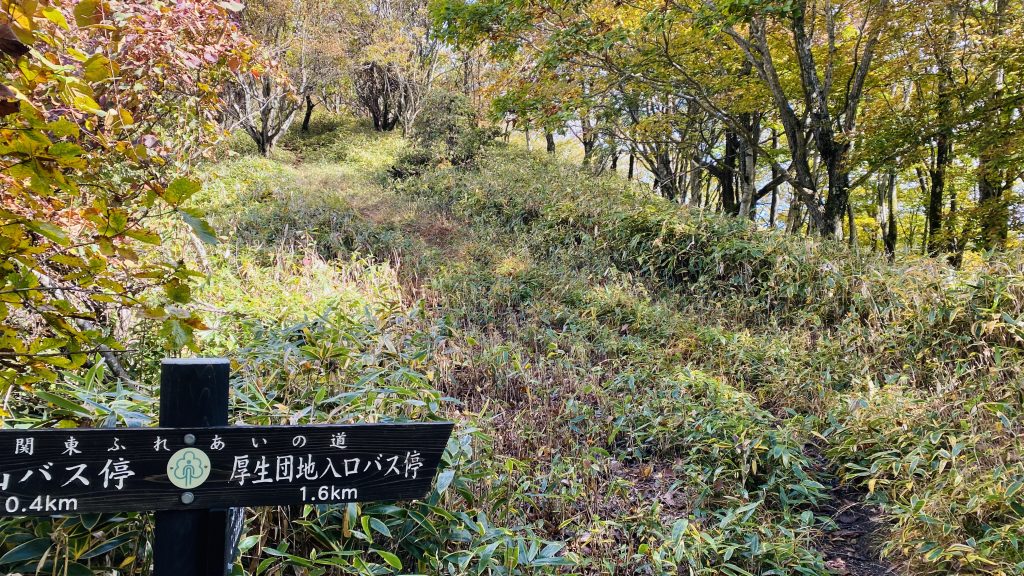 We found some mountain grapes.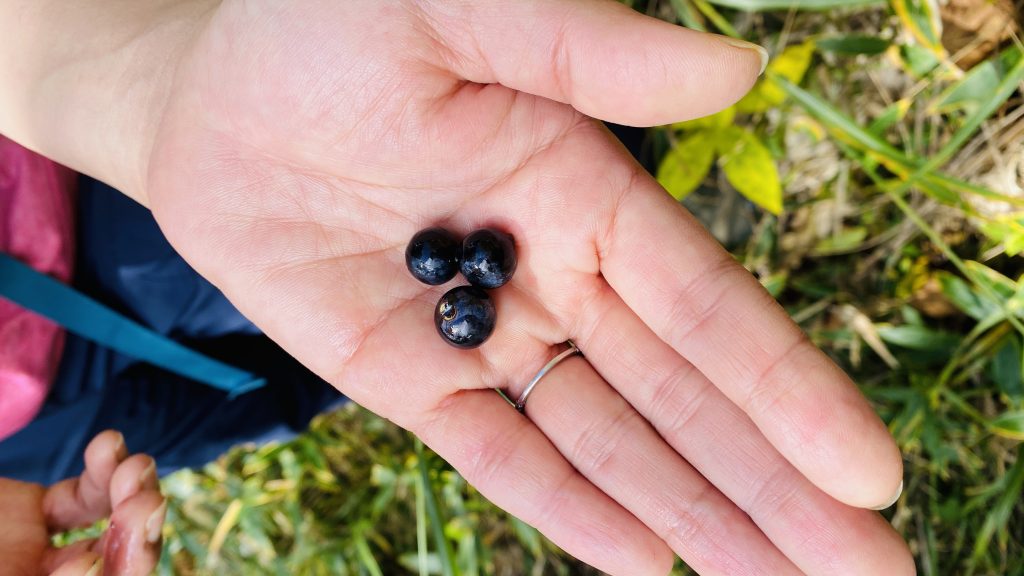 View from the trail!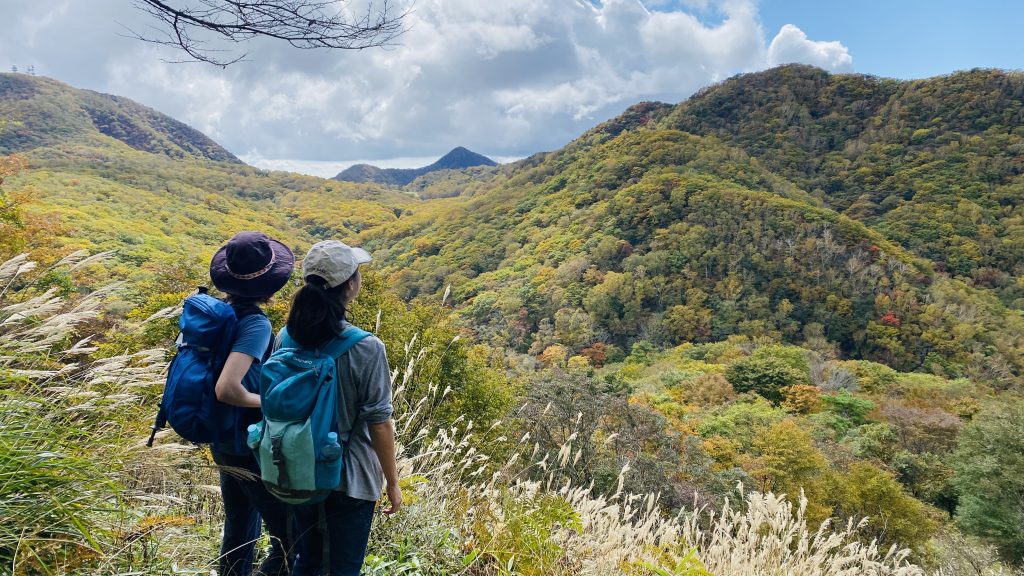 We came across an unmarked fork around here. Turn left!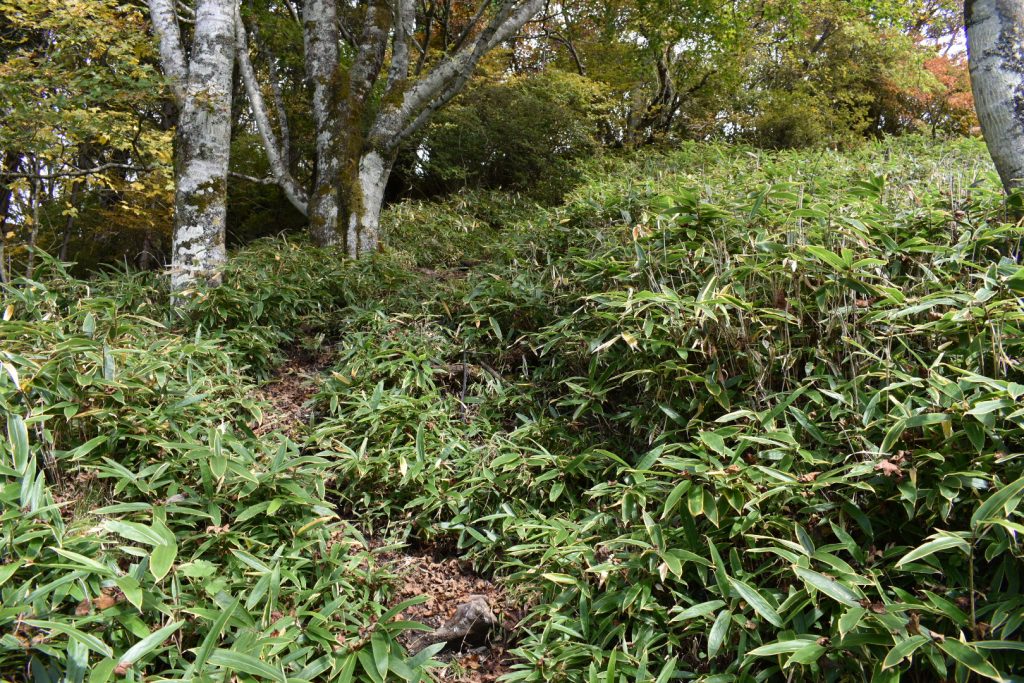 Right before the Mt. Debariyama peak, there's a short steep section with a chain to hold on to. Don't worry, it's not as steep as it looks!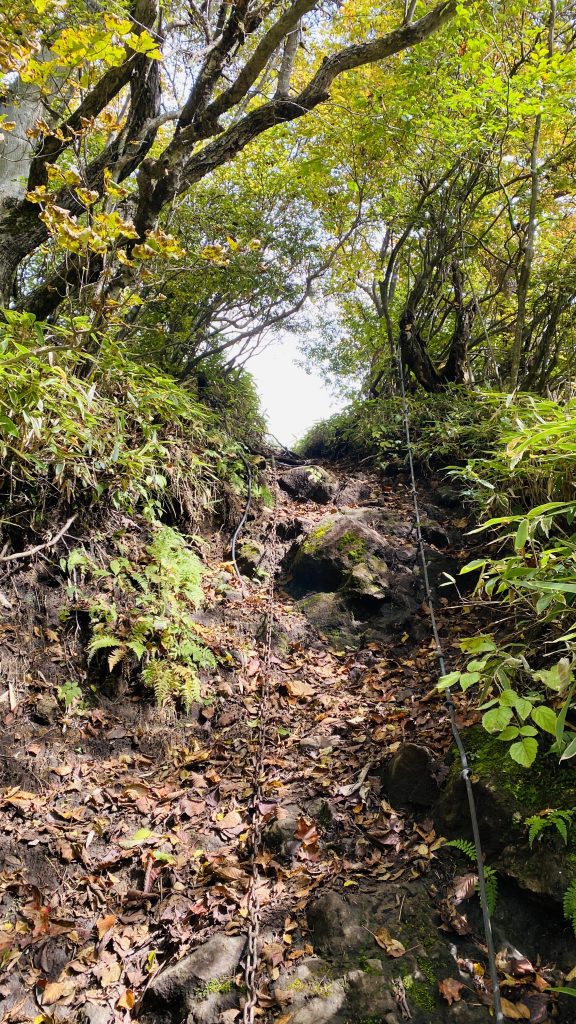 Here's the Mt. Debariyama peak. It's a great spot for pictures and/or a snack. That's Lake Onuma in front of us.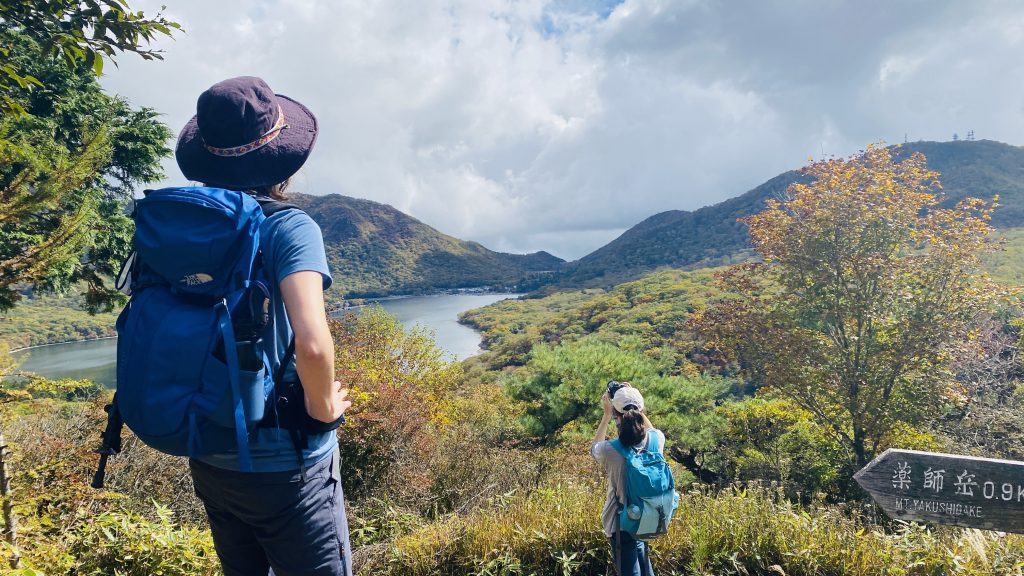 To keep your energy up while hiking, remember to snack frequently.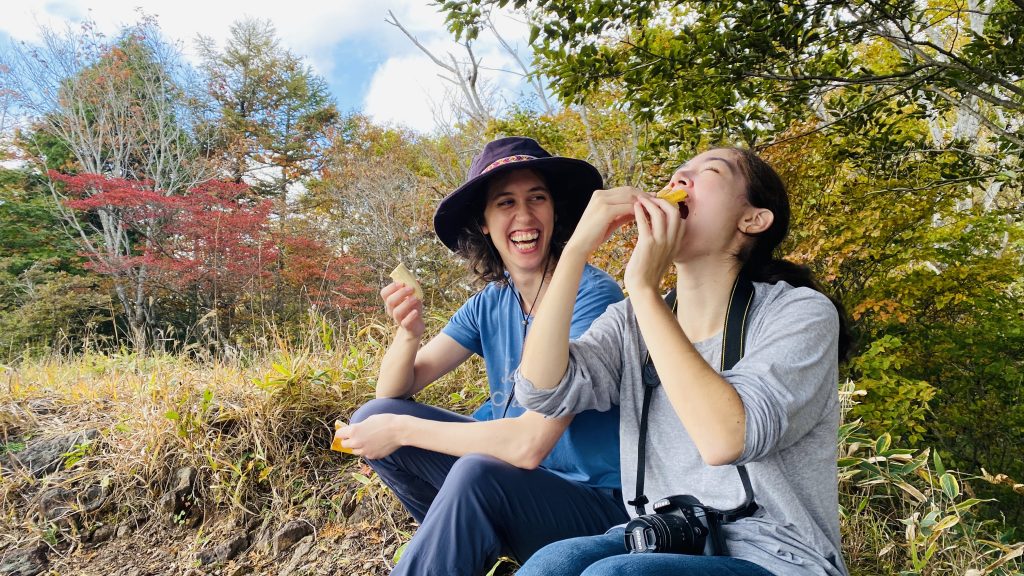 From Mt. Debariyama, it's about a 40 minute walk to the next peak. Several smaller trails will branch off along the way, but we continued straight along the main trail, following signs for Mt. Yakushidake. 
(Alternatively, many of the trails to the right lead back to the road we came from, so if you suddenly get tired and want to call it a day, these trails would be a good escape route. Just make sure you double check the map and follow a trail with a proper sign.)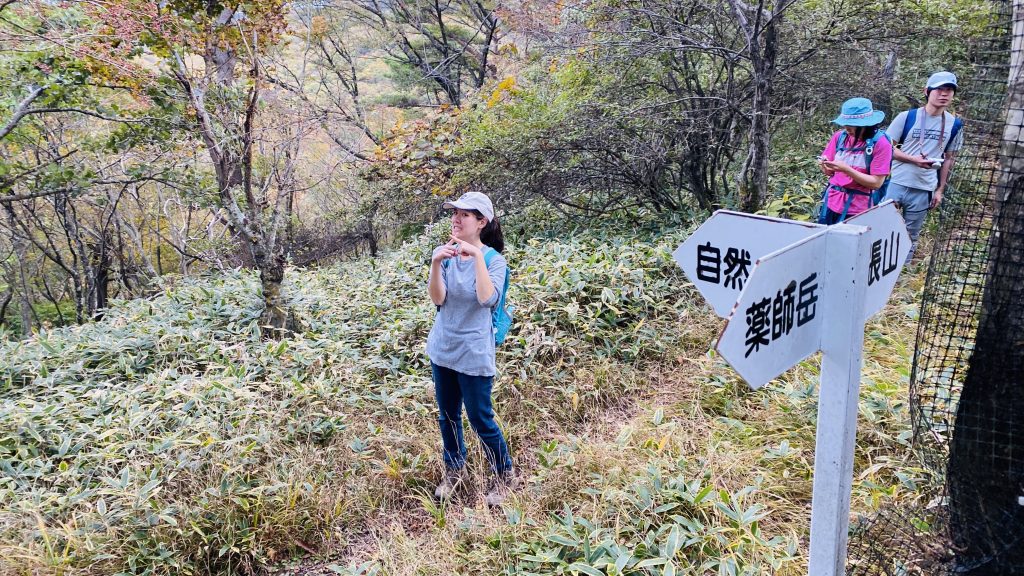 To the left, to the left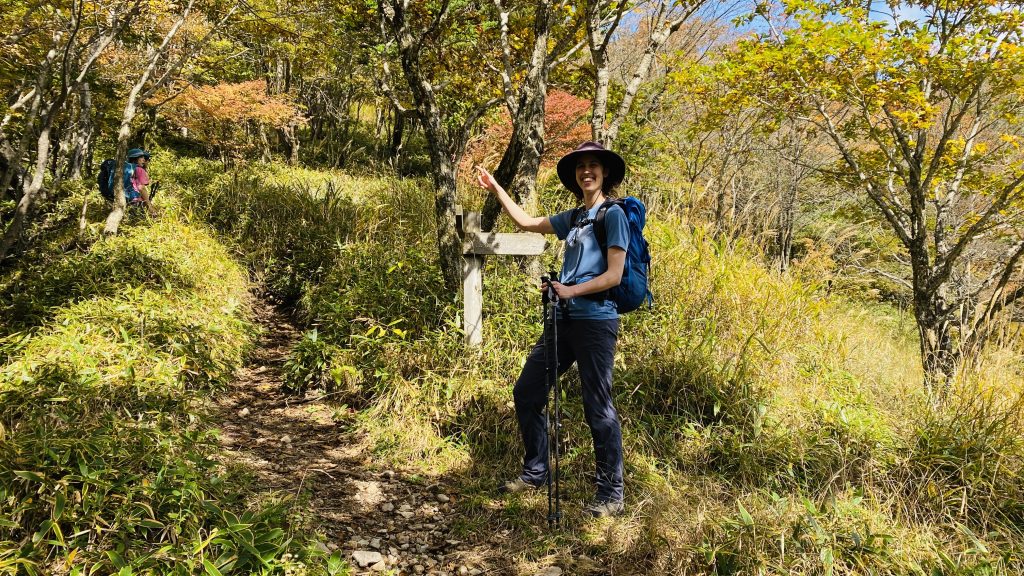 This little stone tablet enshrines Yakushi Nyorai, the Buddhist deity of medicine and healing. As you would guess, Mt. Yakushidake is named after him.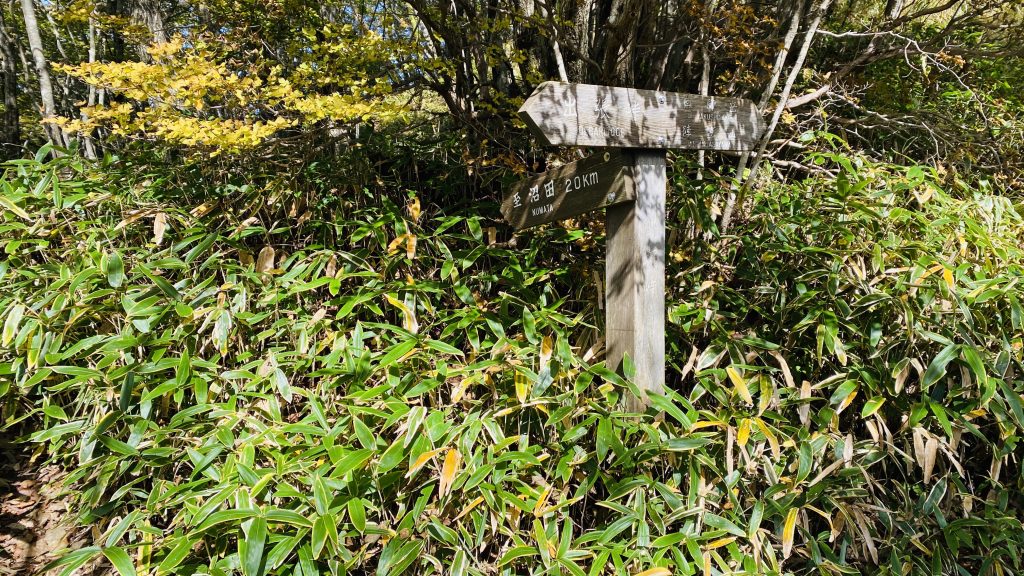 This little stone tablet enshrines Yakushi Nyorai, the Buddhist deity of medicine and healing. As you would guess, Mt. Yakushidake is named after God.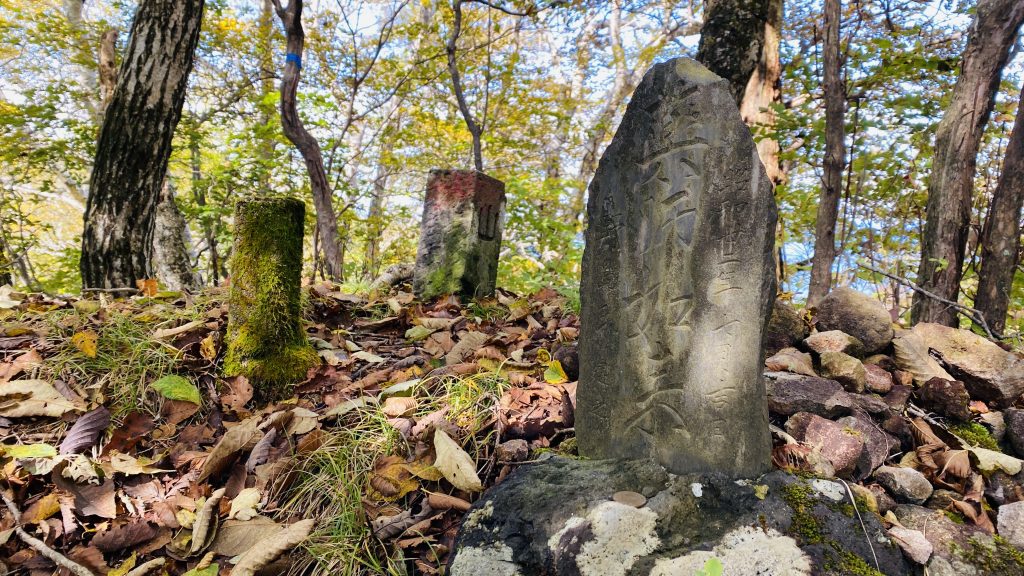 Here's the Mt. Yakushidake peak! Keep going for another 25 minutes from here, following signs for Mt. Jingasayama.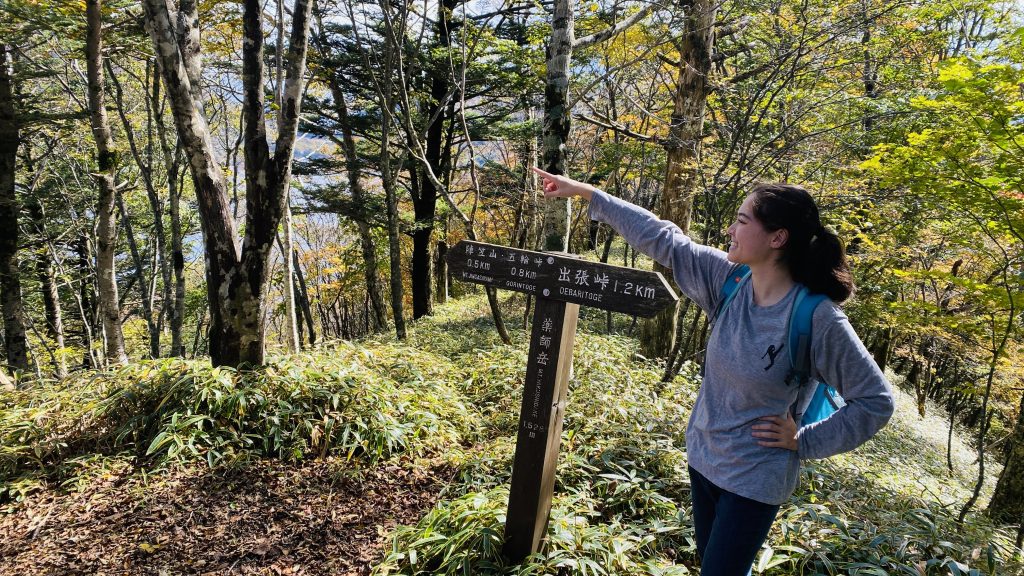 There's a bit of downhill scrambling, so take your time.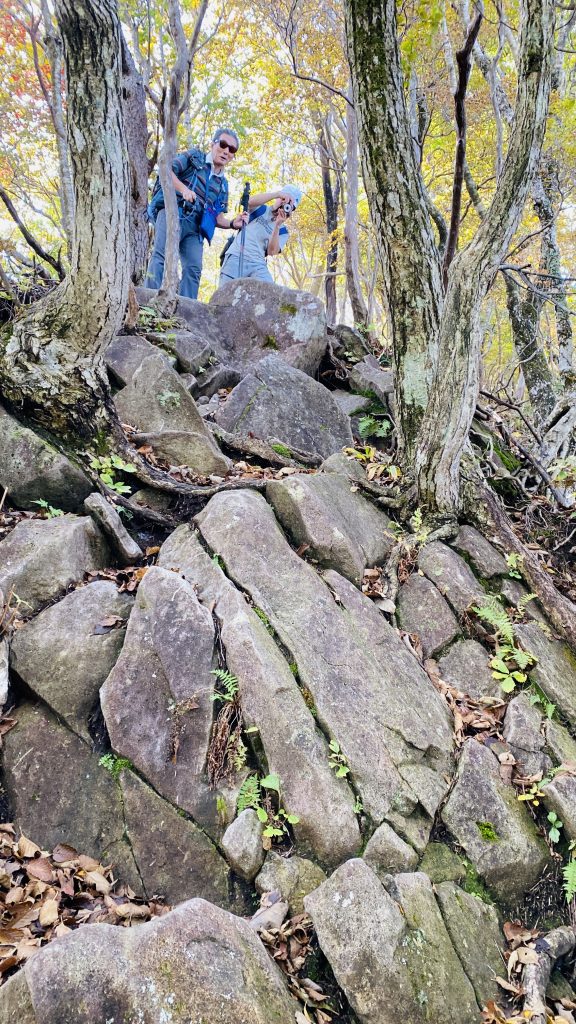 Most of the trail is nice and gentle.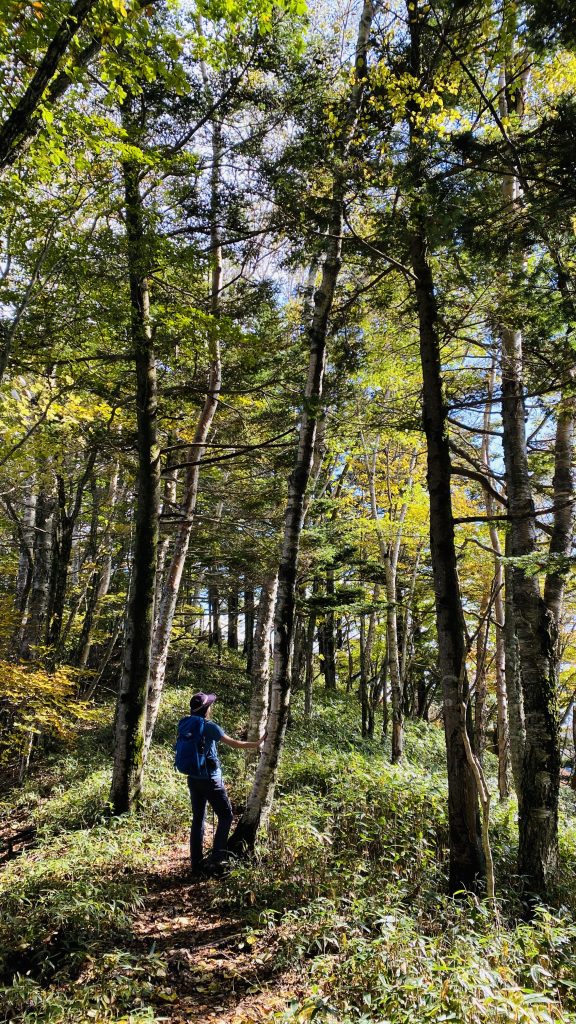 Lake Onuma from another angle.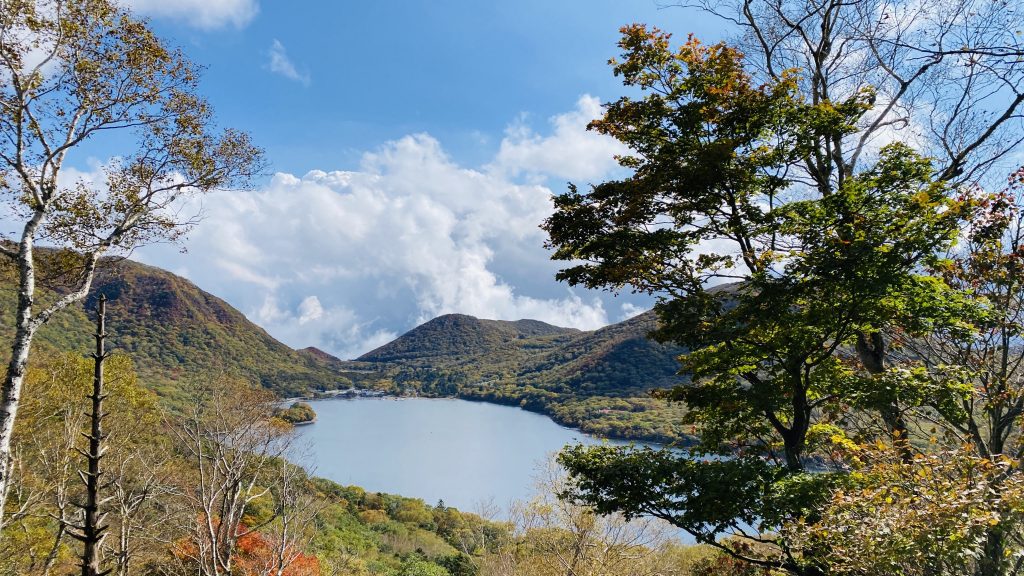 You can see Mt. Kurobisan, i.e. Mt. Akagi's tallest peak, from the left side of the clearing.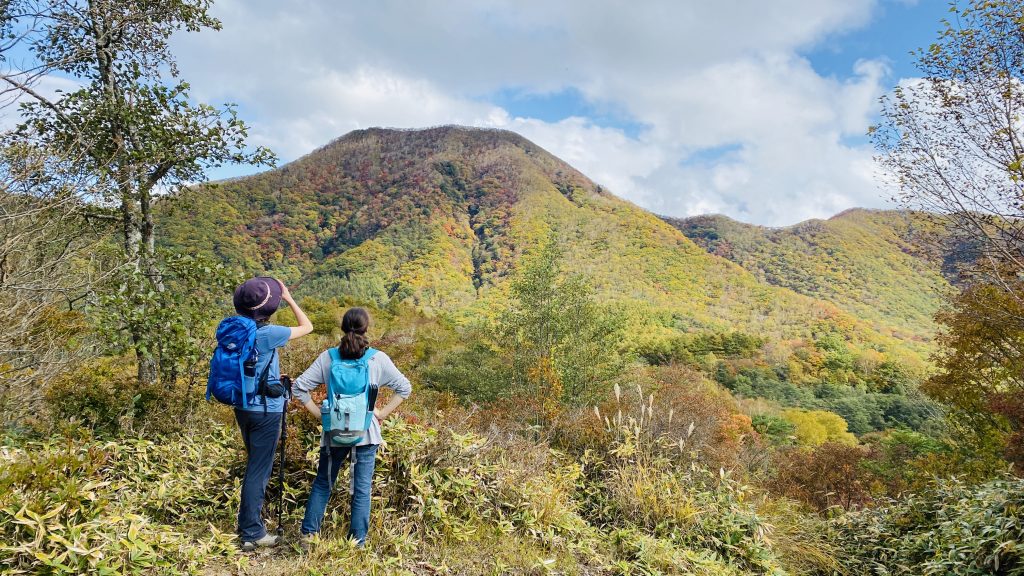 From here it's all downhill. Walk about 5 minutes through some very overgrown bamboo grass.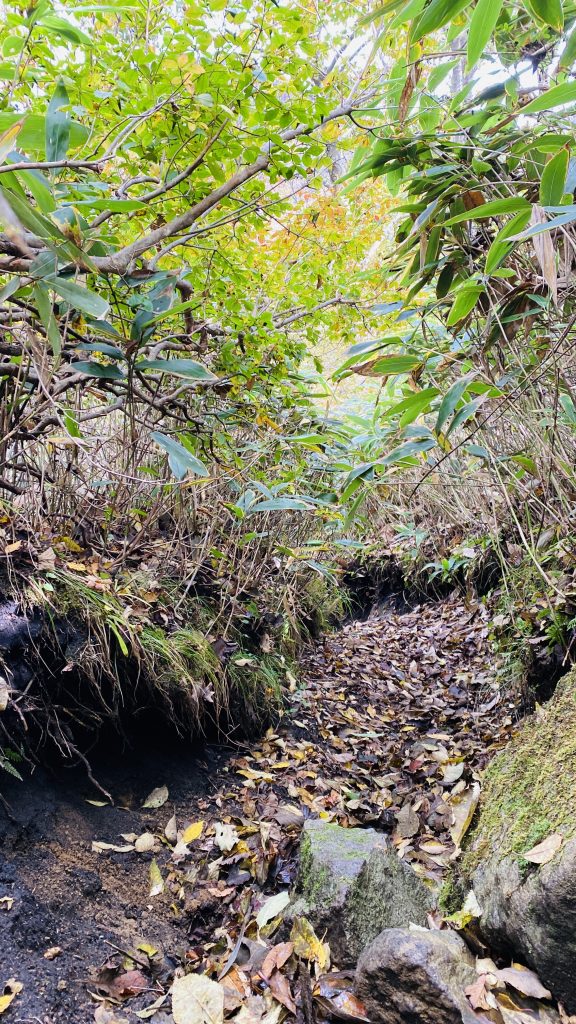 At the next intersection, turn right, following the sign for kosedanchi/campsite. The trail will continue downhill for about 15 minutes. It's a bit steep, so be careful!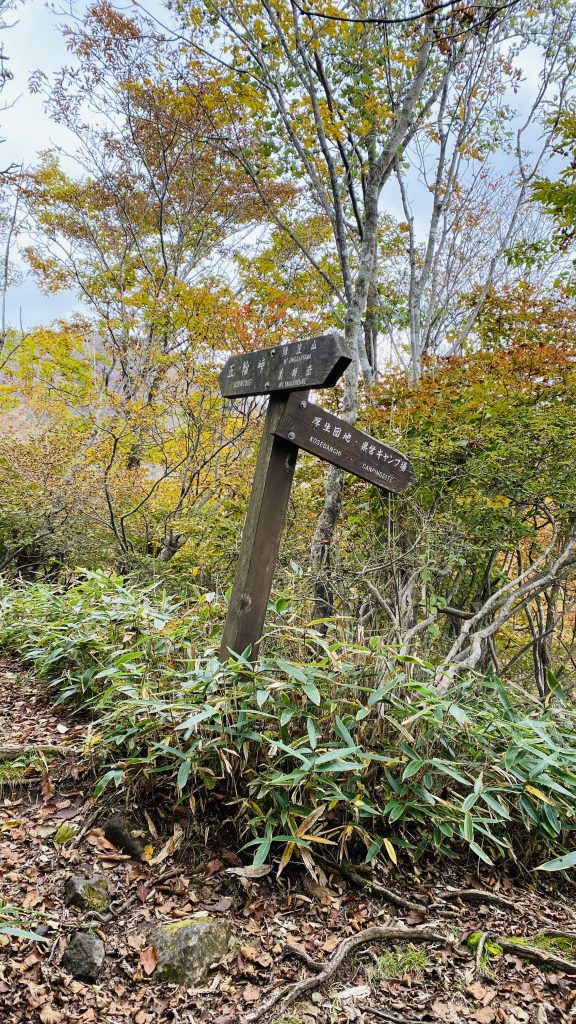 Enjoy the views along the way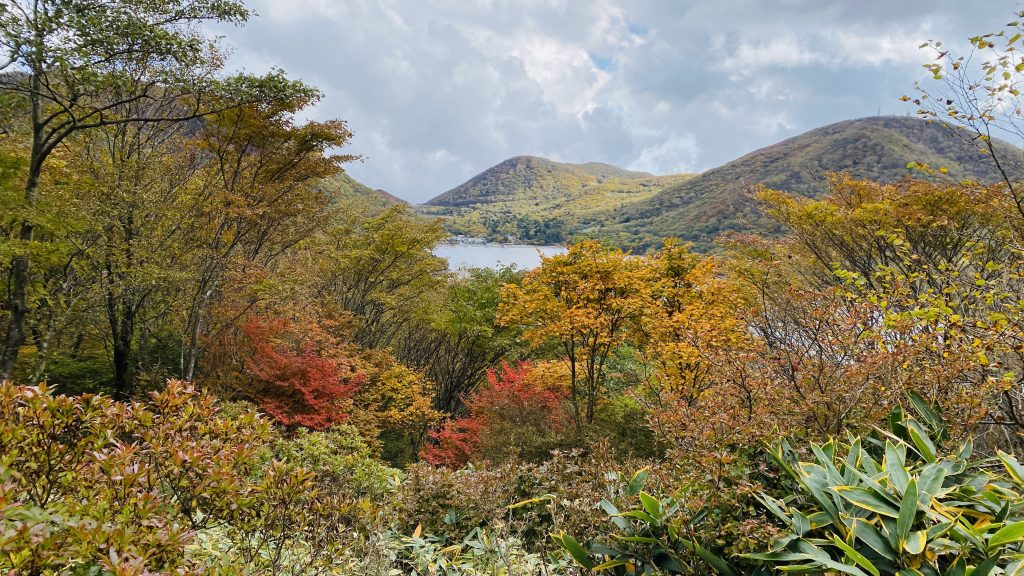 Pro tip for spotting foliage: When you see bright leaves on the ground…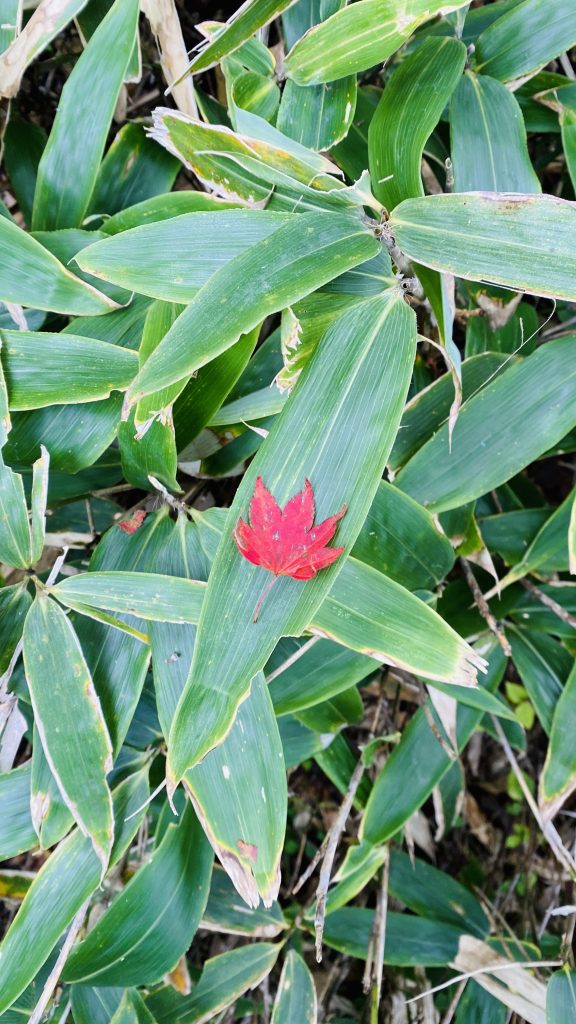 ...don't forget to look up!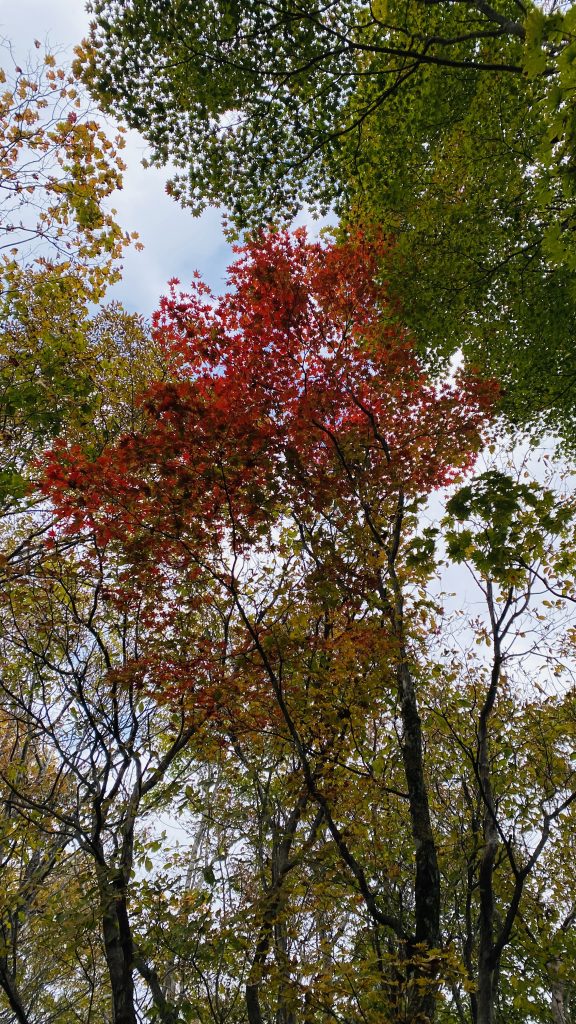 We made it out of the woods!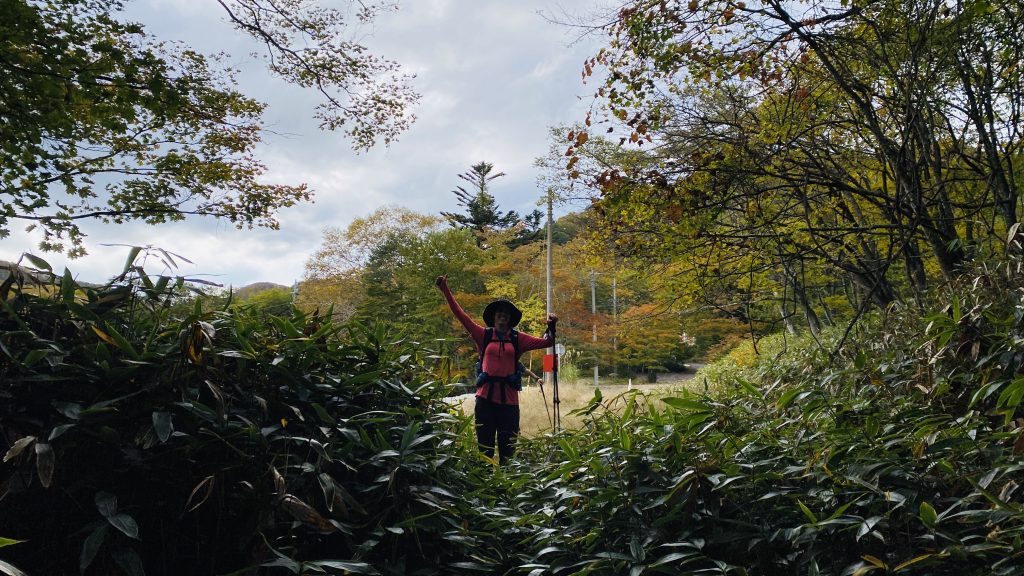 From here, it's about a 25 minute walk through a row of old corporate summer houses. Follow the road straight from the end of the trail.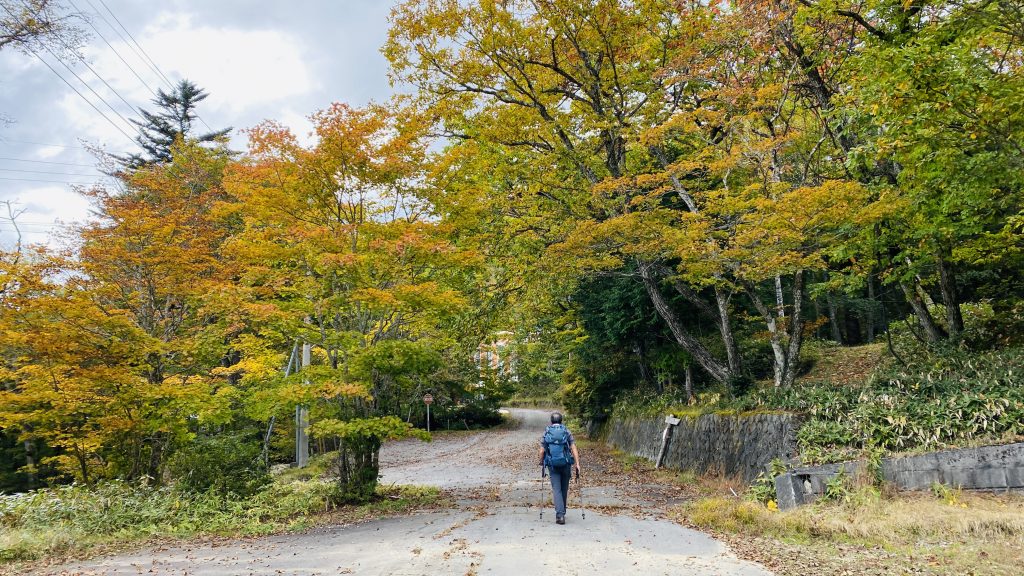 Turn left at this big white building.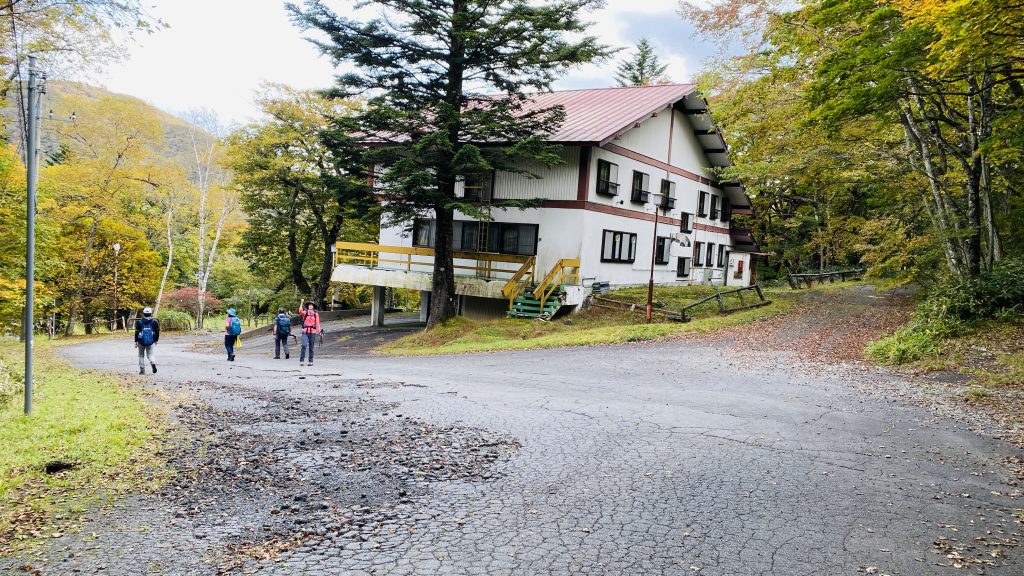 Slight left again after passing by all the houses.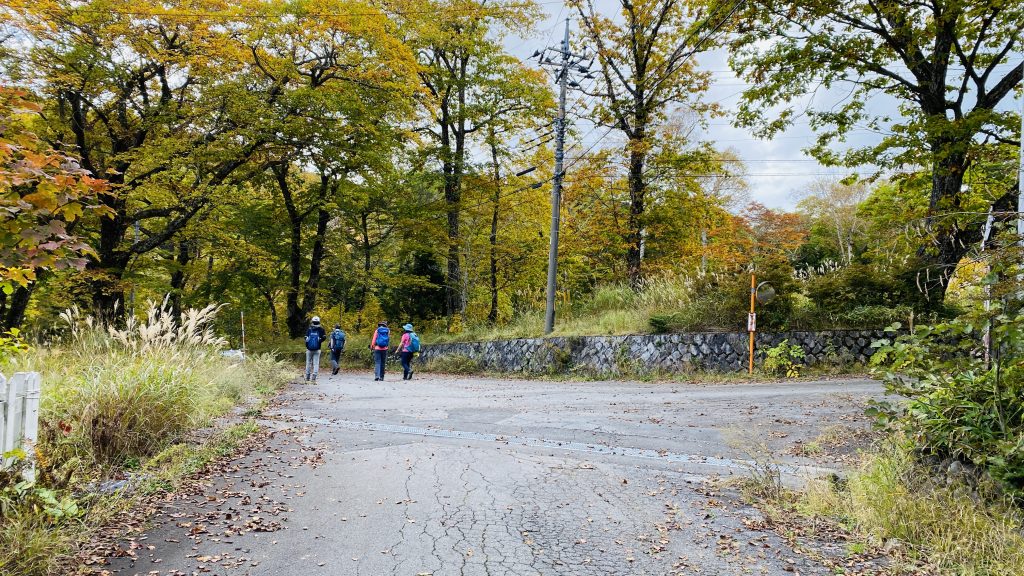 And left again back onto the road to the parking lot.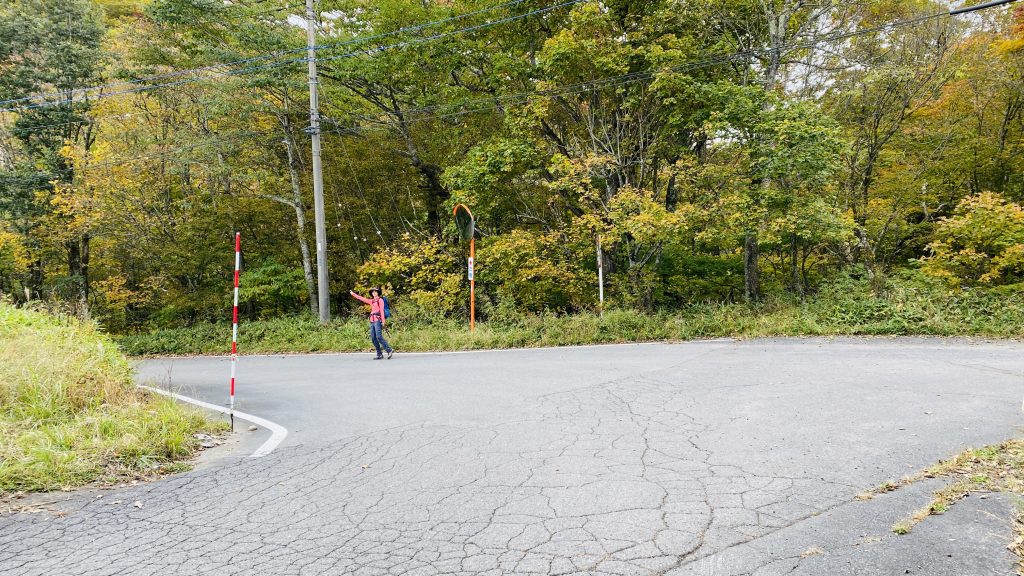 Our guide rewarded us with coffee and sweets at the end of the hike. Otsukaresama!