A various azaleas of breed improvements have been carried out in the Edo period.
In the park, Okinawa azalea, Ryukyu azalea, Kurume azalea and others, old trees that are as old as 200 years old also appear!
While walking on the promenade where you lay chips, you can stroll while looking at the azalea closely.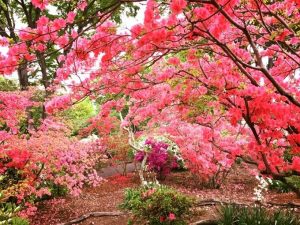 KANEKO SHUBYO Gunma Flower Park
TEL: +81-27-283-8189
WEB: http://www.flower-park.jp/