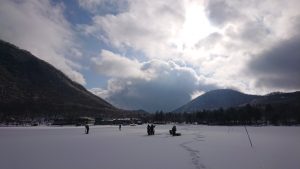 Last week Onuma in Mt.Akagi  was covered with ice!We are going to tell you latest ice condition at Onuma.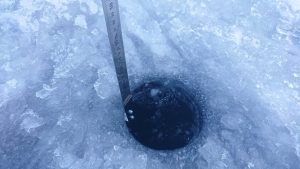 Yesterday the inspection of ice thinness was taken place to make sure the safety of ice. Thinness was 20㎝〜11㎝.


Unfortunately it didn't pass the inspection because some places didn't have enough thinness of ice yet. 
Next inspection will be taken place 19th January again so we are going to tell you that result.
We hope to start Wakasagi(smelt) fishing as soon as possible!
But please don't enter on the ice until making sure ice condition.Thank you.(Photo:Akagiyama Aokibekkan)